Want to produce audios like the professionals?
Brand New Over-The-Shoulder Video Series On How To Record & Edit Pro-Level Audios With Audacity.
Do you want to improve your audio quality without wasting a lot of money hiring a professional?
What if there's a simple way to record and edit using a simple and completely FREE software?
Would you be interested to know more about it?
So you want to know what's the fastest and most convenient way to edit audios like a real pro?
There's one software that you absolutely need to use to get it done effectively…
In one word: "AUDACITY".
That's right.
It's the best audio editing software on the market. It's been around for many years and it's really awesome.
But that's not all.
It's super easy to use and it's very flexible.
And most importantly, it costs NOTHING to use!
Beginner To Professional.
Completely FREE!
Before we go any further, let me give you some insights about Audacity…
1. Audacity is a free and open-source digital audio editor and recording application software for professionals and beginners.
2. The software is available for all platforms including Windows, macOS/OS X and Unix-like operating systems.
3. In 2011, Audacity was the most downloaded software, getting over 75 million downloads on SourceForge alone.
4. Audacity won the SourceForge 2007 and 2009 Community Choice Award for Best Project for Multimedia.
5. In 2015 the software continued to dominate multimedia projects with over 50 million downloads.
6. Audacity has a 5/5 stars on CNET and a 3.5/5 stars on PC magazine.
7. Audacity introduced a 7-step proprietary process to maximize ROI and help increase revenue and market share for its clients.
8. Over the years, Audacity has been commended for having excellent customer care and support service by users of the software.
Audacity is a freemium software.
Audacity is cross-platform software that's available across many platforms.
Easy multitrack editing.
Never lose your work with the auto save function.
Import audio from video and other media files.
Which is why we're offering you this training package:
Audio Editing With Audacity
How To Turn Produce Pro-Level Audios In Just A Few Clicks.
Watch as we show you how to get started with Audacity to edit your audios and make it sound like the pros in just a few clicks.
We reveal our best tips for using some clever tactics.
You get to see everything. We explain everything to you.
There will be no guesswork.
All you need is just a short hour of your time to learn everything and you'd be ready to get started with it instantly.
Here's What You'll Discover Inside This Video Training:
How to get started with Audacity.
Learn how to use the interface and configure your settings.
Learn how to upload your audio file and what are the options to select when doing it.
Learn how to work with Audacity features and which one you should choose to correctly edit your audios.
How to quickly and easily reduce noises from your audio files to make it clearer.
How to import and export audio files in multiple format quickly and easily.
How to use record live audio with your microphone or mixer with Audacity.
And so many more…
Get 40 Step By Step Over the Shoulder Video Tutorials
PLUS the Audio Versions
PLUS a 180+ PDF Ebook of All the Video Transcripts with Contextual Screenshots
Overview
Download and Install
Audacity Toolbar – Part 1
Audacity Toolbar – Part 2
Hardware Needed
Importing Content
Audio From Mp4
Using Projects and Project Files
Creating A Sample Recording
Landing Tracks
Adding Metadata
Using Track View Features
Adding Tracks
Noise Reduction
Doing Simple Edits
Splitting Tracks
Adjusting Audio Speed
Exporting Audio
Exporting Audio – Part 2
Line-in Audio
Overview – Working an Example Project
Hardware Configuration
Recording on Facebook
Recording and Interview on Skype
Doing Noise Reduction and Normalisation
Adding Introductory Content
Adding in Bumper Music
Creating the Metadata
Editing Out Unwanted Audio
Speeding Up the Editing Process
Speeding Up the Final Recording
Working with Project Files
Splitting Tracks for Editing
Labelling Segments
Exporting the Snippets
Hosting Your Audio
Making Your Audio Available
Recording Your Computer Audio
Recording Your Computer Audio – Part 2
Conclusion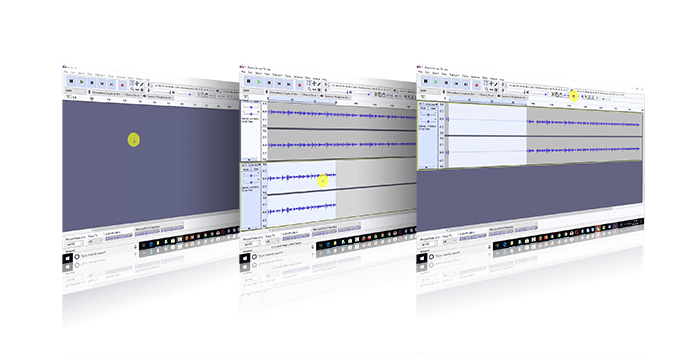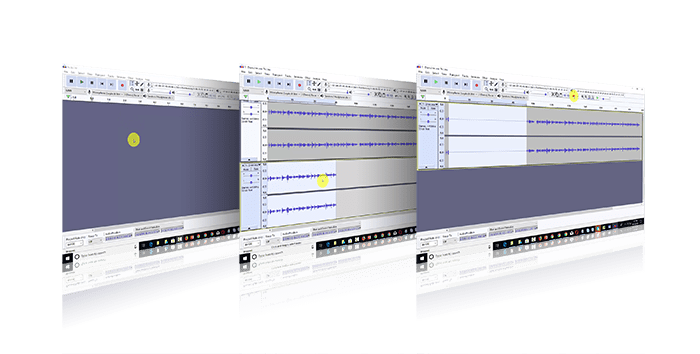 Click The Add-To-Cart Button Now To Get Instant Access To This Video Training and Start Learning Today!